Jordi Grau
Executive chef at Sport Hotels Resort & Spa (Soldeu, Andorra)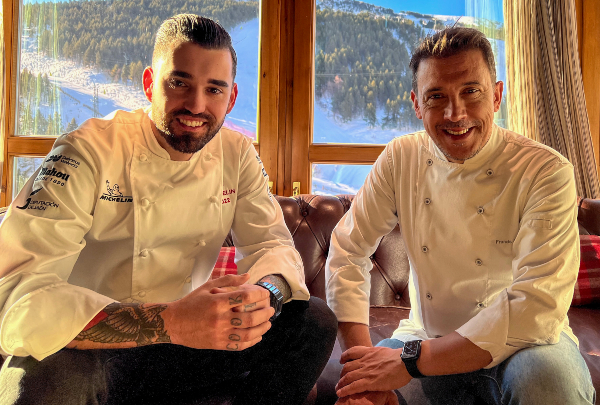 A good observer, Grau always points out that he is the outcome of all the people with whom he has come into contact and from whom he has learned.
Although there is no direct link to professional catering in his family, he lived and breathed a love for gastronomy as he grew up. He studied at the Sant Ignasi Sarrià higher school of catering and tourism in Barcelona, and then specialised in haute cuisine. A school where, since 2019, he has been teaching new cookery techniques on the strength of the haute cuisine master's he earned there.
In the course of his career he trained alongside the big names gracing our gastronomic panorama, such as: Nandu Jubany, Disfrutar, Albert Adrià and Francis Paniego, and Paniego helped him gain a Michelin star for the Ibaya restaurant at the Hermitage hotel in Soldeu, Andorra.
He is now executive chef at Sport Hotels Resort & Spa in Andorra. A mountain resort with a total of 14 hospitality outlets in the winter season.
Jordi Grau