Diego Herrero
Chef at Vidocq (Formigal, Huesca, Spain)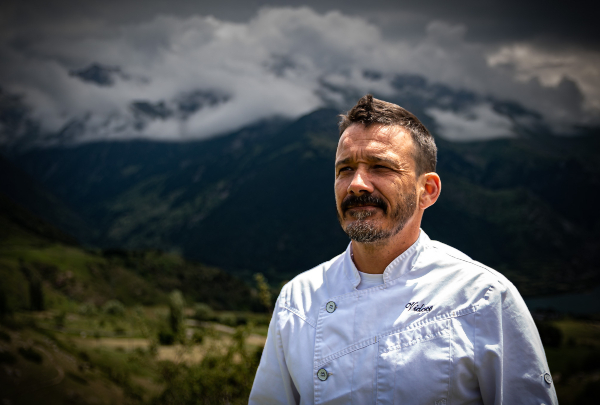 Herrero makes a stand for local mountain produce, and works with institutions and producers to showcase these culinary gems.
Diego Herrero was born in Bilbao, and studied cookery at the Basque Country's New Careers Institute. After a time learning the trade at restaurants in Vizcaya and Cantabria he arrived in Aragón's Pyrenees, in Formigal. He started out as head chef at the Formigal ski resort, and subsequently took up the same job at Hotel Formigal. But he eventually decided to take the plunge and open his own restaurant. Choosing the name was easy. He had decided this since he was 16 years old: his first restaurant would be called Vidocq. And it was.
Herrero is a staunch defender of local produce, and this shows in his kitchen, where he showcases the work of local producers. But his fare also dips into other cultures such as Thailand, India, Indonesia and Mexico, as a result of his travels and his thirst for knowledge.
Diego Herrero