Michel Bras
Chef at Le Suquet (Laguiole, Aveyron, France)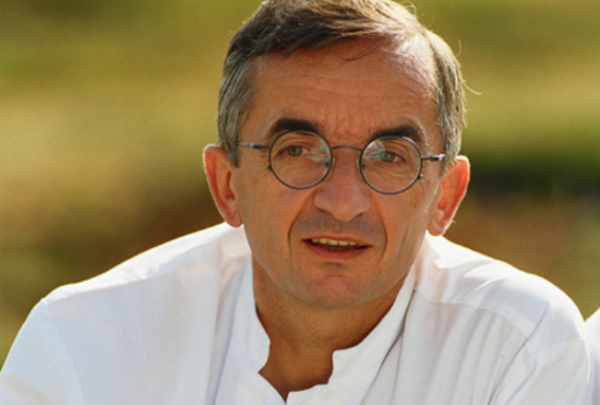 Bras is one of the world's most respected chefs, and his cookery style and presentation designs have been imitated and praised by chefs in a range of countries.
Born in the region of Aveyron, France, Bras is a self-taught chef who admits he learned to cook from his mother. He feels a strong connection to nature and passion for the "terroir", essential components of his cookery which are features of his restaurant in Laguiole (Aubrac), Le Suquet. Michel Bras took up the reins of the family restaurant, and he and wife Ginette turned it into a destination for pilgrimage by gastronomy lovers. The saga now continues with his eldest, Sébastien.
He is held to be a culinary genius of flora and vegetation, because he was one of the first who dared use edible wild plants and flowers in his recipes, and some of his creations are now world gastronomy icons, such as the famous Gargouillou.
Michel Bras