Óscar García
Chef at Baluarte* (Soria, Spain)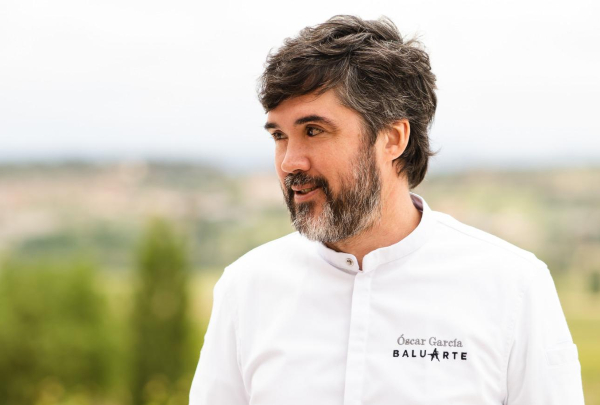 His work with wild mushrooms, fungi and most especially Soria's black truffle, has consolidated Óscar García as one of the best chefs who succeeds in putting his surroundings on a plate.
Although he studied at the Galdakao Catering School, intent on working restaurant floors, García eventually took over the cooking at the family restaurant in his native Vinuesa, Alvargonzález. He learned to cook from Arzak's books, and learned off Ferran Adrià's easy recipes (published by Caprabo) by heart. He then went on a course with Quique Dacosta and another with Martín Berasategui, which made its mark on him.
And so in late 2008 he decided to branch out on his own, and opened Baluarte in provincial capital Soria. Since then he has earned much recognition of his work, such as the Castilla y León Best Chef Award 2013, two "Soles" from the Repsol Guide, and a Michelin star in 2016.
Óscar García's cuisine seeks neatness of tastes and excellent produce, produce from his natural surroundings, and also from his own ecological facility.
Óscar García