Nandu Jubany
Chef at Can Jubany* (Calldetenes, Barcelona, Spain)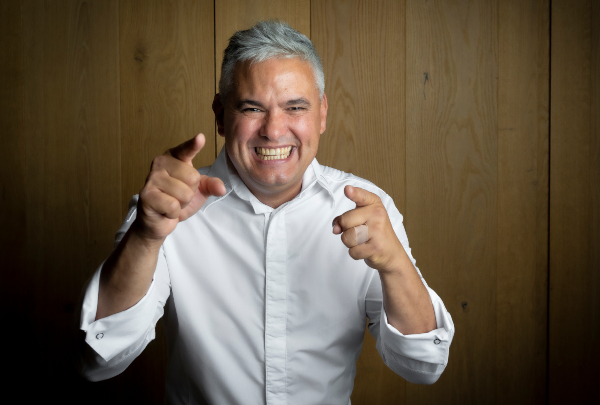 Traditional Catalan cooking with a contemporary touch available to all in the many businesses run by Jubany.
Aged 18, Nandu Jubany became head chef at Urbisol, the family restaurant, and then worked at other top-class establishments and forged links with chefs such as Carles Gaig and Faust Tierra, known as Marcel, who gave him the confidence he needed to embark on a career as gastronomy restaurant chef.
In 1995, Nandu Jubany entered the world of business by opening Can Jubany with his wife, Anna Orte, in Calldetenes. The chef has made Can Jubany his parent base, which he has used to generate a catering group featuring various restaurants and projects, the star feature of which is Jubany Events, organising an average of some 150 banquets per season. He also has businesses in Ibiza, Formentera, Andorra, Singapore etc.
During the pandemic this Catalan chef won fame with his recipes on Instagram, and he subsequently brought out his own Jubany brand in the retail segment, offering two of his biggest hits for household consumption: his famous cannelloni and croquettes.
Nandu Jubany