Carles Flinch
Chef at Can Manel (Andorra la Vella, Andorra)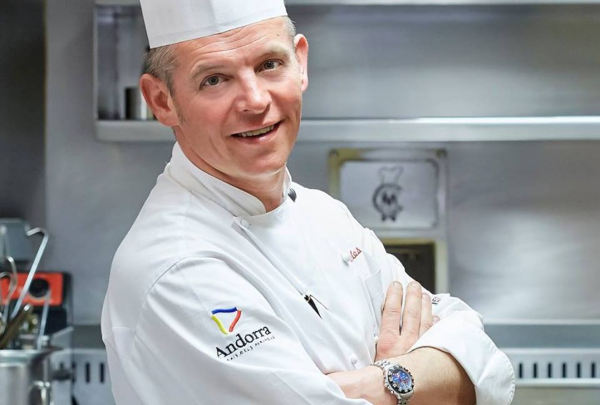 Born in Andorra in 1972, Carles Flinch familiarised himself with other kinds of cooking before he went back home to work on Andorra cuisine.
After studying cookery at Andorra's Lycée Comtes de Foix, attached to the University of Montpellier, he learned the trade in situ at El Sardinal in Banyuls Sur Mer, Casa Gallau in Cambrils, and Akelarre in San Sebastián. After his training he went back home to take up the reins as manager and head chef at family restaurant Can Manel in Andorra la Vella, where the watchwords of his Andorra cuisine are "product and seasonality".
A founder member of Andorra's Professional Cookery and Pastrymaking Association (APCR), Flinch was president of the Principality's "Unión Hotelera" for four years, and sits on the Andorra Chamber of Commerce Catering committee. He also teaches at the VATEL Catering School and assisted with drawing up the list of recipes of Andorra, the origin of the Andorra cuisine Corpus.
Carles Flinch