Patricia Pérez
Owner, La Atacameña (Toconao, Atacama, Chile)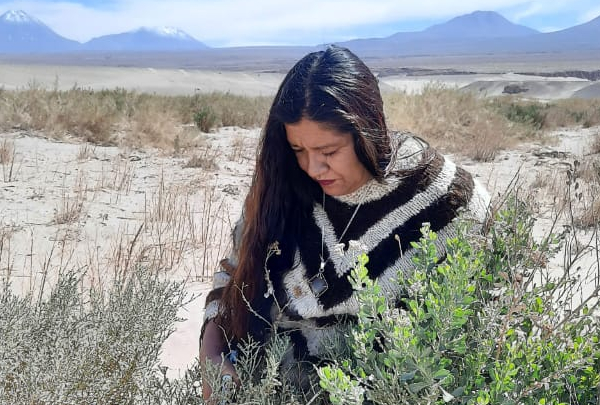 Patricia knows more about herbs than anyone the entire length and breadth of Atacama. This helps keep alive the traditions of her ancestors, the Lickanantai.
Patricia Pérez gathers plants and herbs very few people have access to in the Domeyko mountains in Chile's Atacama desert. She learned about this from her grandmother, who bequeathed her a map showing all the places where the best plants grow.
The idea of setting up La Atacameña arose following an encounter with famous chef and owner of Boragó, Rodolfo Guzmán, who discovered Patricia Pérez at a local fair and bought some of her herbs to flavour his recipes.
Her business is totally sustainable, and one of the few that make use of her community's land quite legally: in general, the gathering of local plants is not permitted. Occasionally, she even has to seek the permission of local tribes to gather them.
Patricia Pérez