Oriol Rovira
Chef at Els Casals (Sagàs, Spain)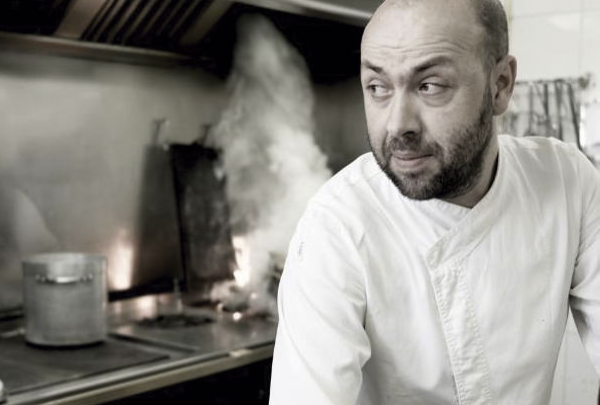 With a Michelin star at Els Casals, Oriol Rovira has exported his territorial produce cooking to Barcelona and in Andorra.
Born into a rural Catalan "payés" family in 1974, Oriol Rovira studied Cookery at the Joviat School in Manresa, before training at the Lluçanès, Cibzela and L'Esquirol restaurants, among others. He is also familiar with the cuisine at Andramari, L'Aligué, Abrevadero, La Côte Saint Jacques in Biarritz, and the fare served up by Martín Berasategui, where he was in charge of fish and meat
.Finally, he went home in 1999 to open Els Casals as a family restaurant. At this establishment in Sagàs, in 2004 Rovira was declared Best Young Chef by the National Gastronomy Academy, and in 2007 he won his first Michelin star. After consolidating Els Casals as a backwater haute cuisine outlet, in 2011 Rovira opened Sagàs in Barcelona, an outlet for sandwiches made with their own produce, and in 2013 he opened Pork, a gastronomy project focusing on pig meat.
A lecturer on the Barcelona Culinary Hub's Master's in Product Innovation and Gastronomy Techniques, Rovira is also in charge of gastronomy at Hostal Sant Maurici de La Quar (Barcelona) and Andorra's Las Pardines 1819 restaurant with the Puy family. 
Oriol Rovira