Aníbal Criollo
Chef at Naturalia (La Cocha, Nariño, Colombia)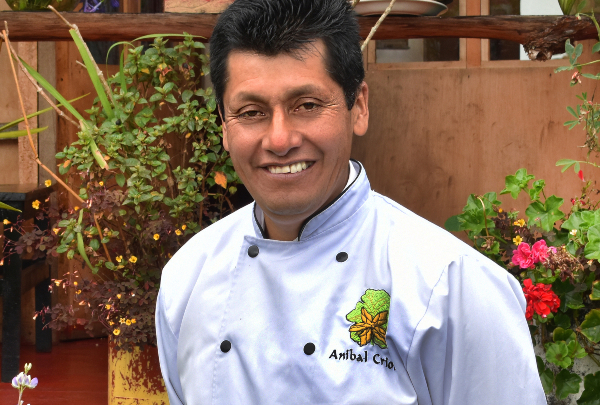 Sustainable produce and, if possible, grown close to the kitchen. That's how Aníbal Criollo understands gastronomy.
Familiar with cooking from an early age, Aníbal grew up in a territory traditionally owned by the indigenous Quillasinga people. Executive chef at the Suizo Guamuez hotel restaurant, he returned to his homeland following the death of his parents; land that had been used for generations by people to produce charcoal by felling trees and burning the forest.
This indigenous chef – also an environmentalist and activist – has set up a complex called Naturalia consisting of a restaurant, hotel and chagra (a small farm where vegetables are grown and animals are raised) near Lake Cocha (Pasto, Nariño): its aim is to highlight Colombia's wide-ranging biodiversity. In addition, Criollo is striving to stop traditional crops and recipes from disappearing as a result of globalisation, and has founded the first school in the region to teach chagra farming and traditional cooking.
Aníbal Criollo