Talk
The chagra. The earth's cycle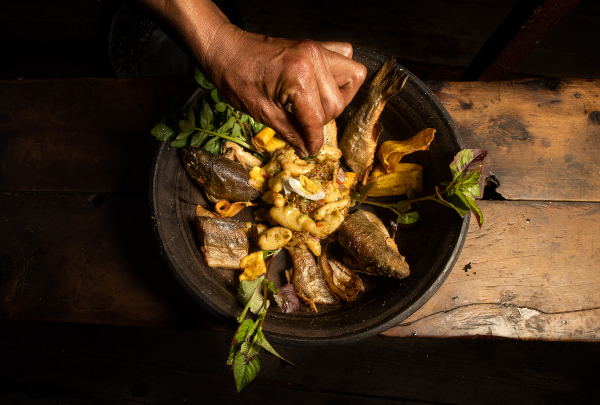 The ancestral knowledge of indigenous communities can teach us a thing or two about biodiversity and sustainability.
Criollo is a staunch defender of the "chagra", a plantation generating fertility, socialisation and knowledge transfer among the Amazon's indigenous communities. A human-nature connection which Aníbal Criollo then transfers to a cookery format based on the traditional recipes of his native land and its people, the Quillasingas.

His talk will be a presentation of the produce of a range of practical agroecological and healthy food initiatives in his territory, and the role played by the Quillasinga women in social innovation, protection of the natural environment, education of consumers and the care taken with the memory of the biocultural legacy of peoples.