Mette Helbæk y Flemming Schiøtt
Mette Helbæk and Flemming Schiøtt Gastronomic stylist and chef of Stedsans in the Woods (Hyltebruk, Sweden)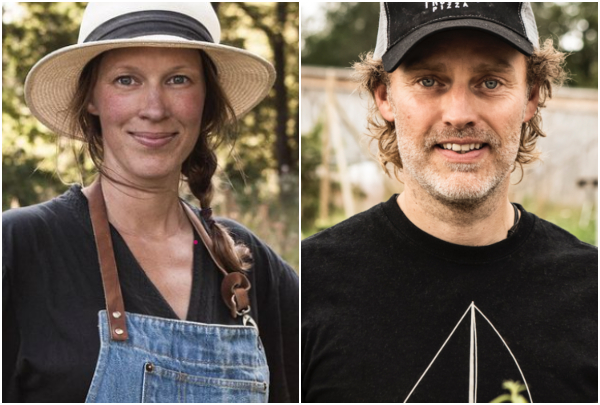 Stedsans is a forest complex in southern Sweden with a regenerative farm. This is a dream come true for Mette Helbæk and Flemming Schiøtt, two Danes who explore food, design and a natural lifestyle.
Mette Helbæk and Flemming Schiøtt created Stedsans in a search for a way of life that shows respect for all forms of life, in the belief that a connection to our own inner nature and the natural world outside are key factors in this process. Stedsans is their model for a lifestyle more synchronise with natural rhythms.
Mette takes charge of the complex's medicinal garden, and she also manages the interior decor. She also writes books on food and sustainable lifestyles.
Flemming, meanwhile, is the strategist in charge of R+D and also head chef, and since their cuisine is fashioned from their own plantations, he is in charge of them too. The principles of the plantations are a mixture of permaculture, regenerative agriculture ideas and respect for nature.
Mette Helbæk y Flemming Schiøtt