News
Andes Mountains, guest territory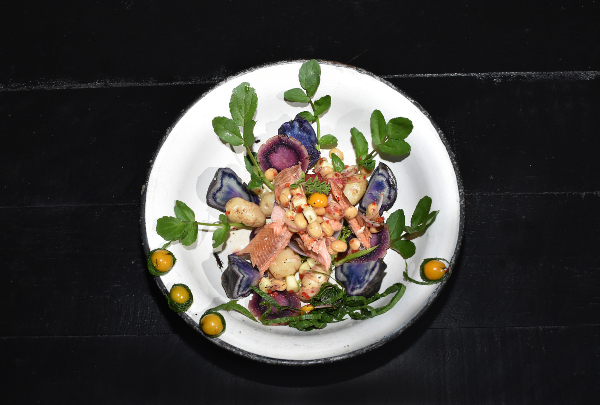 This year's guest territory is the Andes Mountains range, one of the most important high mountain ecosystems in the world.
There will be the presence of Andean chefs Rodolfo Guzmán (Chile), Samuel Ortega (Ecuador) and Aníbal Criollo (Colombia).
Aníbal Criollo (Restaurante Naturalia, Nariño, Colombia), environmentalist and activist chef, has created at an altitude of 2,500 metres in the La Cocha lagoon (Pasto, Nariño) Naturalia, a complex composed of a restaurant, hotel and "chagra" (plantation and animal breeding facility), to display Colombia's extensive biodiversity. Criollo also battles to ensure that neither crops nor traditional recipes disappear through globalisation, and has set up the first "chagra" and traditional cookery school for young people in his area.

Criollo will be one of the representatives of the Andes mountain range, the guest territory this year at Andorra Taste, along with two other leading Latin American chefs who have also confirmed attendance: Samuel Ortega (Restaurante Shamuiko Espai Gastronòmic, Saraguro, Ecuador) and Rodolfo Guzmán (Restaurante Boragó, Santiago de Chile). Guzmán is a meticulous, thorough, creative chef, and a genuine master of the most advanced culinary techniques of the day. He served his time in the Mugaritz kitchens with Andoni Luis Aduriz, and his Boragó restaurant is the main exponent of Latin American haute cuisine. The basis of his work is commitment to the lesser known products of Chile's very special larder. Samuel Ortega, who emigrated to Spain with his parents, members of the Saraguro people, like him, learned the trade at the Girona Catering School, and worked for two seasons at elBulli and two full years at El Celler de Can Roca. He opened Shamuiko when he returned to Saraguro, the place his ethnic group is named after. A cutting-edge restaurant at the heart of the Andes in the province of Loja, serving modern fare based on local traditions and produce to make up a natural menu.

Indigenous herbist Patricia Pérez will be coming to Andorra Taste from Chile's Atacama desert, an inhospitable, wild area, albeit hypnotically beautiful, to recount her story and her work gathering plants and herbs to which very few people have access in the Domeyko mountains, used in the recipes of Latin America's best chefs. Her business, La Atacameña, preserves the indigenous traditions of the Lickanantai people, a nation going back thousands of years. She does this in Toconao, an ancient village 12,000 years old, at an altitude of more than 2,400 metres.

Magazine